To accommodate the pandemic and its impact on our community, MCC-Kids Clubs will look different this year. We will meet once a month for joint games, either in person or via zoom. Every student will have a check-in time scheduled with a leader, also once a month. Check out our MCC-Kids Clubs Group page for up to date information.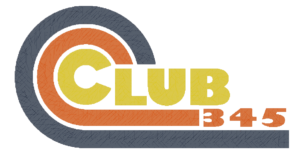 Club 345 (three forty-five) is youth group for students in the third, fourth and fifth grades.
We meet on the 1st and 3rd Sunday of each month during the school year from 4:30 to 6:00PM. Our nights include games, snacks, Bible lessons, small group conversations and crazy amounts of fun! We hope you'll join us.
* All Children who attend MCC-Kids Programs must have a completed current Registration and Release Form fill out. This form is good for one school year. 
2020/21 MCC-Kids Club Dates
Games:
·  October 4
·  November 1
·  December 6
·  January 3
·  February 7
·  March 7
·  May 2
Check-ins:
·  October 18
·  November 15
·  December 20
·  January 17
·  February 21
·  March 21
·  April 18
·  May 16